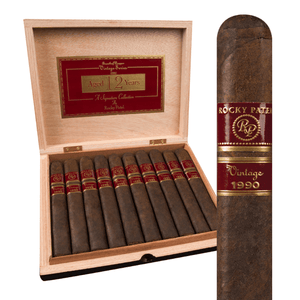 The Rocky Patel 1990 Vintage uses a 12-year-old Honduran Connecticut Broadleaf wrapper, and is perfectly constructed! Luxurious, well-balanced, and packed with flavor. If you haven't tried this blend, you need to!
Available in a Churchill (7x48) & Gordo (6x60)
**You must be 21 years or older to purchase this product.
**WARNING: This product contains nicotine. Nicotine is an addictive chemical.