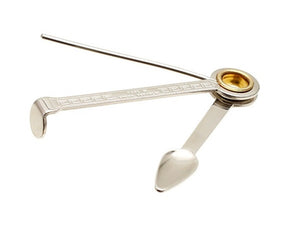 Every pipe smoker needs a pipe, tobacco, flame, pipe cleaners and a tool to ensure a pleasurable experience. This 3 in 1 pipe tool will equip any smoker with the tools they need to enhance every bowl packed. A pick to loosen and aerate, a scoop to clean a pipe once fully enjoyed, and of course the tamper to provide a smooth even burn!
Features:
Lightweight, convenient for carrying
Durable, made of stainless steel
3-in-1 pipe tool with tamper, pick, and scoop/reamer
**You must be 21 years or older to purchase this product.