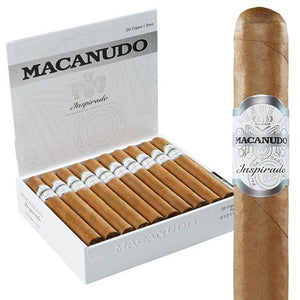 Perfectly constructed and well-balanced in flavor - if you haven't tried the Macanudo Inspirado White Label, what are you waiting for? Smooth, creamy, and mild to medium in strength. Enjoy flavors of earth, cocoa, wood, sweet cream, and a hint of spice!
Available in two sizes: Churchill (7x48) and Robusto (5x50)
**You must be 21 years or older to purchase this product.
**WARNING: This product contains nicotine. Nicotine is an addictive chemical.