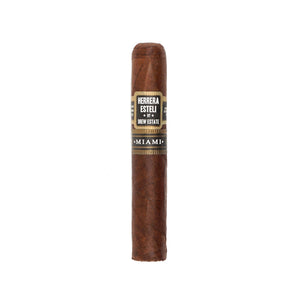 The core of the blend consists of Dominican and Nicaraguan long-fillers that are bunched up entubar style – an old Cuban technique that is very labor intensive but provides a great draw. It's all held together by leaves from Ecuador. A Sumatra-seed leaf is used for the binder while a dark Ecuador Habano Oscuro wrapper lays overtop, secured by a triple seam cap. It's a smooth full-bodied blend with flavors sweet cedar, earth, and espresso!
**You must be 21 years or older to purchase this product.
**WARNING: This product contains nicotine. Nicotine is an addictive chemical.