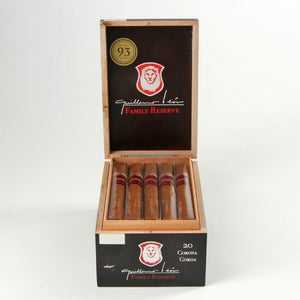 La Aurora Guillermo Leon Corona Gorda cigars taste of sweet yet peppery leather with notes of cedar that linger until the finish. The double binder gives it a strong yet lovely flavor.
Size: Corona Gorda 5 5/8x46

**You must be 21 years or older to purchase this product.
**WARNING: This product contains nicotine. Nicotine is an addictive chemical.