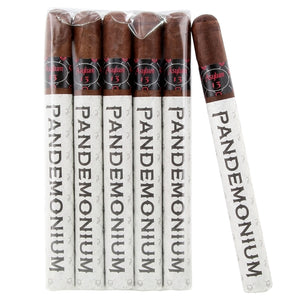 You better block out some time to smoke one of these bad boys! The Asylum Pandemonium is available in three different ring gauges, all 8.5 inches in length! This Nicaraguan blend is full strength and full of flavor, with notes of leather, cocoa, cinnamon, wood, and sweet spices!
**You must be 21 years or older to purchase this product.
**WARNING: This product contains nicotine. Nicotine is an addictive chemical.