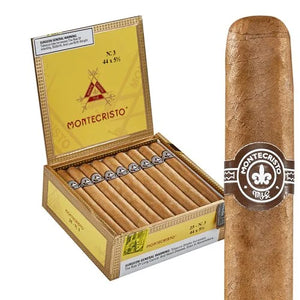 Montecristo Churchill Original cigars are draped in a silky, golden-brown Connecticut wrapper that contains a complex combination of Dominican-aged tobaccos with savory flavors and a delightfully creamy polish. Strength Profile: Mild to Medium body.
 Size: Churchill (7x50)
**You must be 21 years or older to purchase this product.
**WARNING: This product contains nicotine. Nicotine is an addictive chemical.