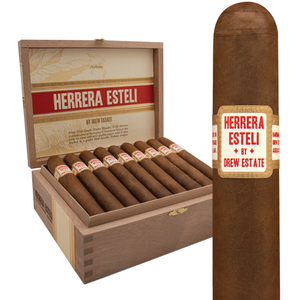 Herrera Esteli by Drew Estate offers a luxurious smoking experience, with a perfect balance of creamy sweetness and spice, and an even draw for maximum enjoyment. Its dark, oily cover leaf and floral, earthy smoke, with hints of vanilla, cedar wood, and rhubarb, provide an earthy and velvety aroma. This is the choice for those who appreciate the finer things.
**You must be 21 years or older to purchase this product.
**WARNING: This product contains nicotine. Nicotine is an addictive chemical.