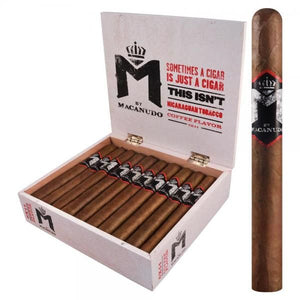 Enjoy rich flavors of cedar, earth, and spice, backed by a fragrant dark roast coffee flavor, for a creamy-smooth blend that's perfect for any time of day!
Available in a Toro (6x50)
**You must be 21 years or older to purchase this product.
**WARNING: This product contains nicotine. Nicotine is an addictive chemical.