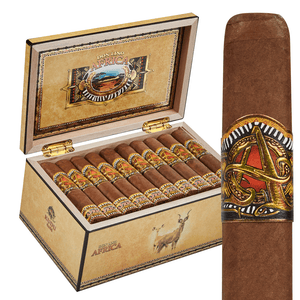 Solidly packed and symmetrically pressed, this bronze robusto smokes evenly, delivering a creamy smoke that layers the palate with notes of black and white pepper, caramel, toast and fruit before the long finish of chocolate and leather. 
**You must be 21 years or older to purchase this product.
**WARNING: This product contains nicotine. Nicotine is an addictive chemical.